In Hidden Hope, the Final Fantasy TCG introduces a brandnew system named Limit Break. This system is bound to expand strategies for FFTCG by utilizing cards that are outside the deck, and it will continuously be implemented in future sets. The highly sought-after Special Card—a very rare foil-stamped full art card—for this set will be featuring Sephiroth [22-032L], showcasing an illustration from Gen Kobayashi. This marks the first time FFTCG will feature a brand-new illustration on a Special Card.
Final Fantasy TCG: Hidden Hope Booster Display
Publisher: Square Enix
Item Code: SQE84988
MSRP: $143.64
Releases March 22, 2024
Additionally, Legacy Cards, which are full-art, foil versions of past Legend cards either popular for their artwork or gameplay, are included in this booster pack as well. The 3 Legacy cards included in this set are Fat Chocobo [4-064L], Chaos [16-129L], and Sephiroth [18-116L]. The Special cards and Legacy cards are not just collectible, but they can be used in official tournaments, just like regular cards.
When you purchase a sealed booster display box, you will find that one full-art, premium-foil card, Kurasame [PR-159/22-024], is enclosed in the display box as the Buy-a-Box Promo card (final card is subject to change).
Experience the next set of the Final Fantasy Trading Card Game one week early with the Hidden Hope Prerelease Kit!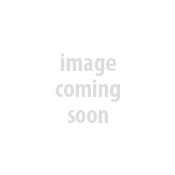 Final Fantasy TCG: Hidden Hope Prerelease Kit
Publisher: Square Enix
Item Code: SQE84995
MSRP: $45.99
Releases March 16, 2024
Each Hidden Hope Prerelease Kit contains:
9 Hidden Hope Booster Packs
1 Prerelease-Exclusive Promo Card
1 Prerelease-Exclusive Sleeve Pack
Pre-order with your PHD Account Manager today!